Yep, of course that's the decision they'd come to. Happy endings all around. And Minyami shows off her UFO Catcher skills~
Looking forward to seeing the idol festival (╹◡╹) Will I-1 Club be there too!?
In other news, the OP and ED singles have been released! I've been listening to them almost nonstop – 7 Girls War and 16-sai no Agape are great! I didn't even like the original version of Nyaruko's Taiyou Iwaku Moe yo Chaos much, but Miyu's version just appeals to me so much for some reason. Miyu is the best! WUG please visit North America! I want to meet Miyu-tan!!!
WUG/I-1 rankings unchanged from last week.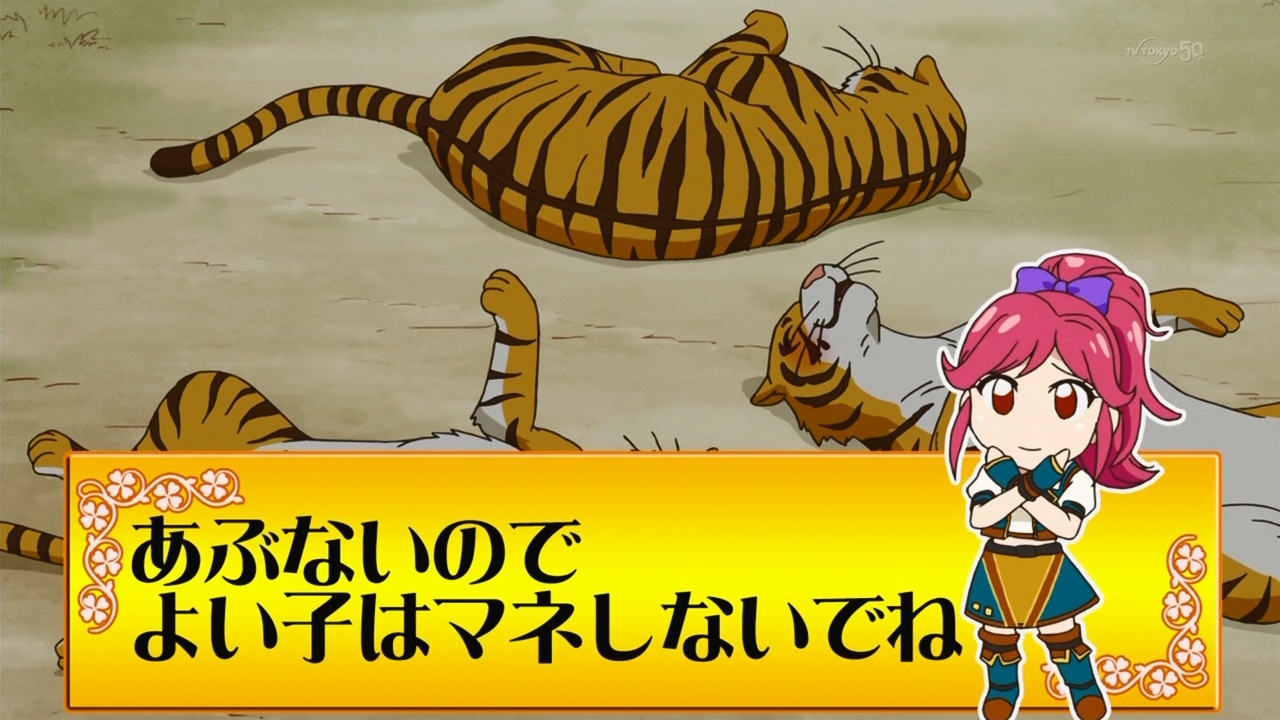 Aikatsu! – Episode 70
In this episode, the DA idols take on a group of wild tigers. And win. I'm not even joking. Need more Ran and Aoi aaaaghh