A bit late, but whatever :v
Comments are translated; awards for individual categories will be in the next post. Soon.

1st Place: Tsuki ni Yorisou Otome no Sahou 2 (Navel)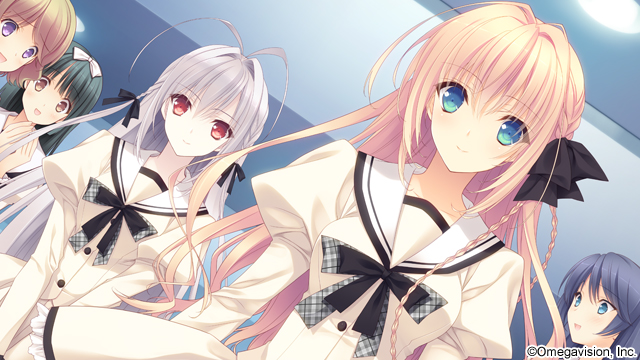 Wow, placing 1st overall in the Bishoujo Game Awards 2014 is an amazing feeling.
Hello, Navel here.

It has been an extreme honour for this entire series, including "Tsuki ni Yorisou Otome no Sahou" and "Otome Riron to Sono Shuuhen" to be received so well by everyone.
…You're allowed to support us even more, ufufu.

Our next work is already being prepared, so look forward to further news!!
Now then, please continue to cheer us on in the year 2015.

* Thanks to everyone's support, we have also received awards in many other categories. Please make sure to read the comments there as well.

– Navel PR representative
2nd Place: Ao no Kanata no Four Rhythm (sprite)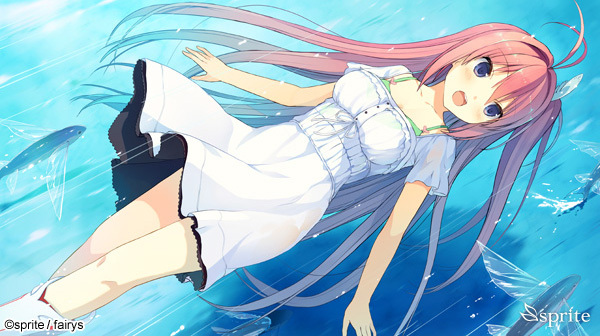 Thank you for getting "Ao no Kanata no Four Rhythm" to 2nd place overall.
The staff really went through a lot in order to make this game, so I think they'll be overjoyed to see the result.
There's still more to come in the Aokana project, so please continue to support us!

– Sakamoto Akira, Producer
3rd Place: Ano Harewataru Sora yori Takaku (Chuablesoft)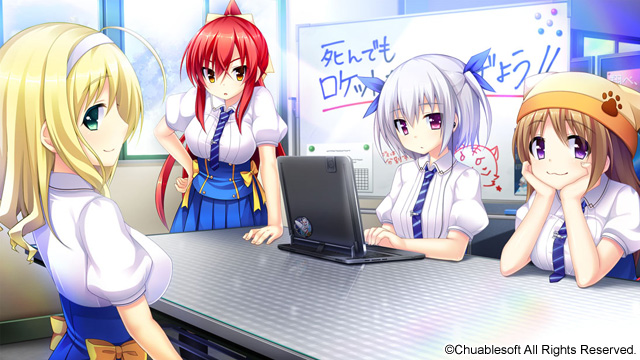 Hello, Chuablesoft here.

We are both surprised and extremely happy to place 3rd in the overall ranking.
Thank you to everyone who voted for us!

This game has a fairly niche setting revolving around launching a rocket, but we made it so that even those with no interest in rockets can still enjoy it.
We would love it if this game sparks players' interest in the space development that's going on all around the world, not just in Japan.

We'll continue to develop our characteristic games in 2015, so please keep supporting us!
4th Place: Nanairo Reincarnation (Silky's Plus WASABI)
5th Place: Hoshiori Yume Mirai (tone work's)
6th Place: Clover Day's (ALcot)
7th Place: Sakigake⇒Generation! (Clochette)
8th Place: AstralAir no Shiroki Towa (FAVORITE)
9th Place: Soushuu Senshinkan Gakuen: Hachimyoujin (light)
10th Place: Hapymaher Fragmentation Dream (Purple Software)
11th Place: Kami no Ue no Mahoutsukai (Uguisu Kagura)
12th Place: Tenbin no La DEA. ~Ikusa Megami MEMORIA~ (Eushully)
13th Place: Hello Lady! (Akatsuki WORKS)
14th Place: Majo Koi Nikki (Qoobrand)
15th Place: Rance 9: Helman Kakumei (ALICESOFT)
16th Place: ChuSingura46+1: Bushi no Kodou (Inre)
17th Place: Kimi no Tonari de Koishiteru! (ALcot Honeycomb)
18th Place: PRIMAL×HEARTS (Marmalade)
19th Place: 12 no Gatsu no Eve (minori)
20th Place: Koi ga Saku Koro Sakuradoki (Palette)