Looking at last year's post, I realized that they don't keep the images hosted forever… w
Anyway it should be pretty self-explanatory what this is. Comments are translated; awards for individual categories will be in the next post.

1st Place: Daitoshokan no Hitsujikai (August)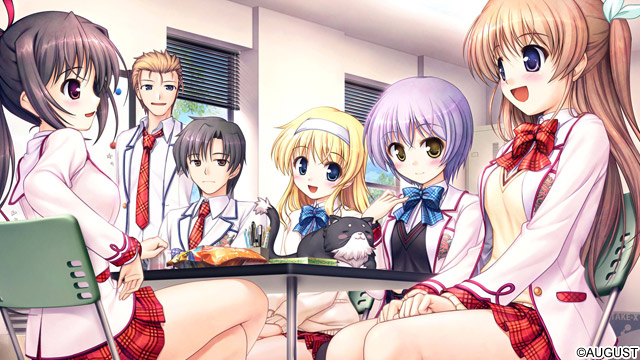 Hello, August here.
The entire staff is delighted that we've received 1st place in the overall ranking. Thank you very much to everyone that voted for us.

A developer's biggest concern is whether or not their customers are enjoying their work, and so receiving such a positive evaluation puts us at ease. We will continue to work hard, so please continue to support us.

"Daitoshokan no Hitsujikai -Dreaming Sheep-" will be going on sale on March 28. It's full of fun afterstories for the heroines, and we would love it if you gave it a try.
2nd Place: LOVELY×CATION2 (hibiki works)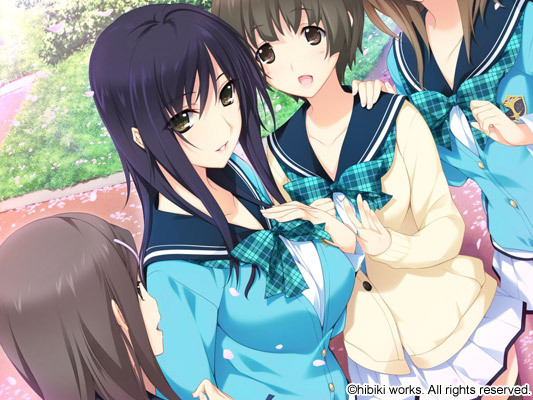 Thank you for your votes! We're hibiki works.
We've ranked 2nd place in not the monthly ranking, but the entire year's ranking… Combining that with our high ranks in the genre categories, we feel extremely honoured.

We've touched on this in previous comments before, but LOVELY×CATION2 is the result of a lot of trial and error. We feel very encouraged by how well it's been received.
In order to not betray your trust, we'll continue to work in good faith until the very end. There are only a few more monthly append stories remaining, but please look forward to them.

Also, "PRETTY×CATION" is scheduled for release on April 25, and it inherits LOVELY×CATION2's system. The contents will be even more satisfying than LOVELY×CATION2, so please do visit the official site.
3rd Place: Otome Riron to Sono Shuuhen (Navel)
Hello, this is Navel.
We'll be borrowing this space to express our gratitude to our fans and voters.

This game is the sequel to "Tsuki ni Yorisou Otome no Sahou", which was released in 2012. We've never made anything like this in the past, so the road to completion was very harsh.
I think we are able to receive this award because of our amazing staff members. I truly am grateful to have them.
It's thanks to the artists, writers, CG staff, music staff, voice actors, and everyone else that was involved with the Otoriro project that we've received this award. Thank you very much, everyone.

Lastly, I hope that we'll be able to make another good contribution to the world of bishoujo games in 2014 as well. Thank you again.

– Navel PR representative
4th Place: ChuSingura46+1 (Inre)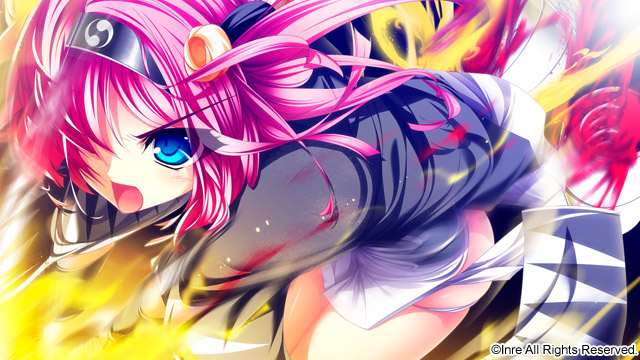 Nui here, Inre's art director.
Thank you for supporting ChuSingura46+1!

It is an honour to receive such a high rank on our very first work. I'm very happy to see so many people vote for us.
We're currently working diligently on a fandisc for this game, so please continue to support us in the future!
5th Place: Grisaia no Rakuen (FrontWing)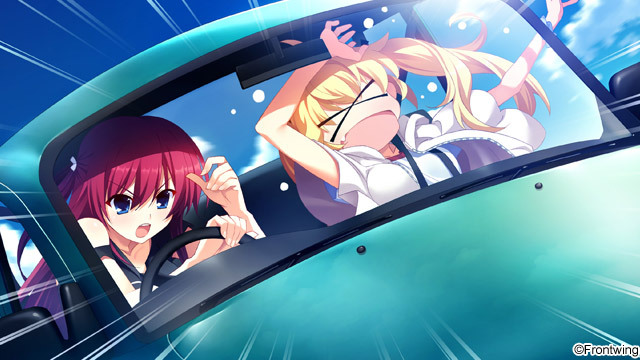 Hello there, this is FrontWing. This time around, we've been honoured with a 5th place overall ranking, and 3rd place in scenario ranking.
Thank you very much to everyone that voted for us.
It's thanks to your support that we were able to bring this series to a conclusion.

This series began with "Grisaia no Kajitsu", which was our 10 year anniversary work, and it's been a joy to have received support and encouragement over the several years that have since passed.
This is the time to be wondering if we'll reach our 15 year anniversary, but please note that the Grisaia world will continue to flourish with its manga and anime adaptations.
Please stick with us for a while longer.

Thank you very much.
6th Place: Reminiscence (Tigre)
7th Place: Hapymaher (Purple Software)
8th Place: Madou Koukaku ~Yami no Tsuki Megami wa Doukoku de Utau~ (Eushully)
9th Place: Prism◇Recollection! (Clochette)
10th Place: LOVESICK PUPPIES (COSMIC CUTE)
11th Place: Sengoku†Koihime ~Otome Kenran☆Sengoku Emaki~ (BaseSon)
12th Place: Amairo*Islenauts (Yuzusoft)
13th Place: Kara no Shoujo (Innocent Grey)
14th Place: Fureraba (SMEE)
15th Place: Tsujidou-san no Virgin Road (Minato Carnival)
16th Place: Tsuyokiss NEXT (CandySoft)
17th Place: Karumaruka*Circle (SAGA PLANETS)
18th Place: Cocoro@Function! (PULLTOP)
19th Place: Magical Charming! (Lump of Sugar)
20th Place: Walkure Romanze More&More (Ricotta)