GSC store exclusive. This was super expensive (¥4,000 + ¥2,000 shipping) but once I opened the box I knew it was worth it. Definitely one of the best nendos out there. Lots of details on the outfit and it's just really cute. She also has special pantsu!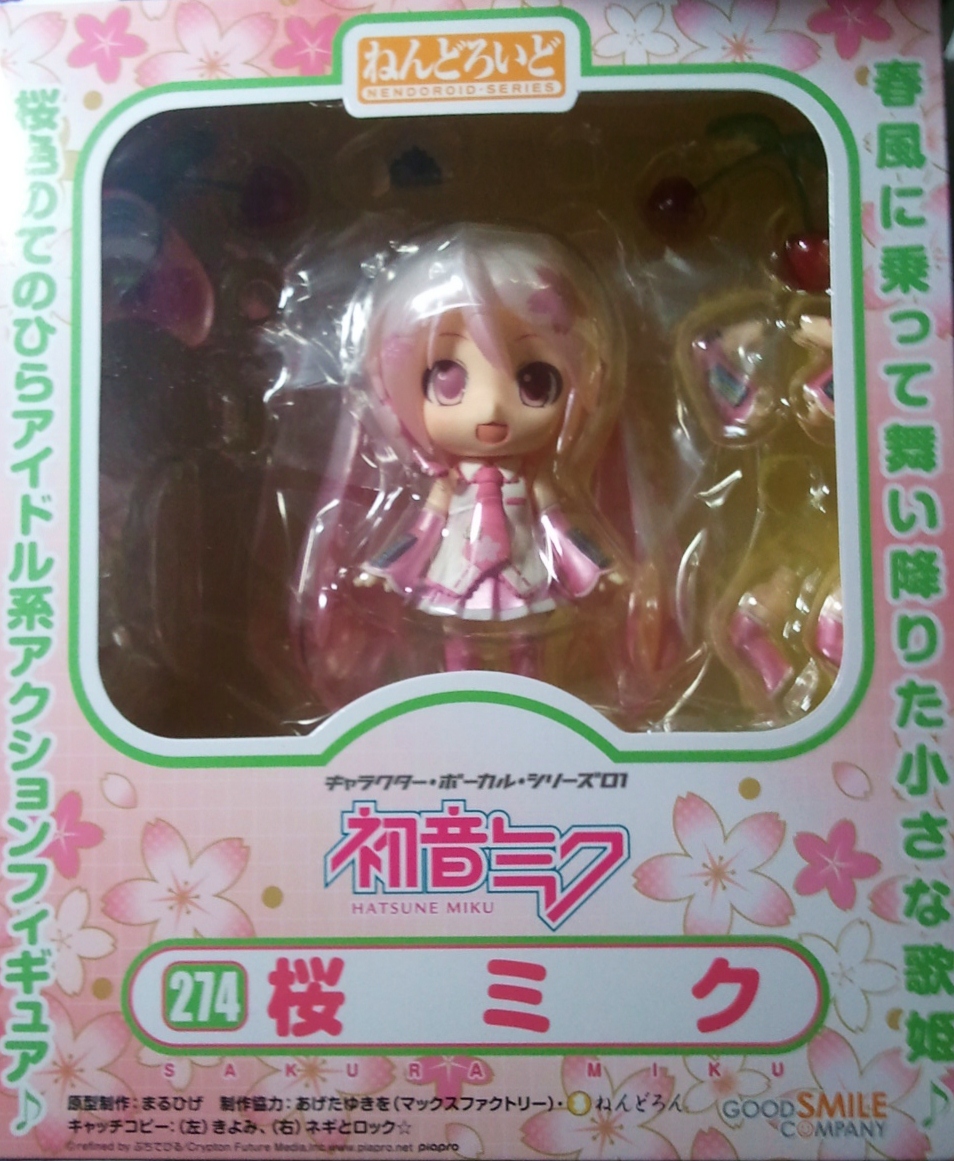 So many parts!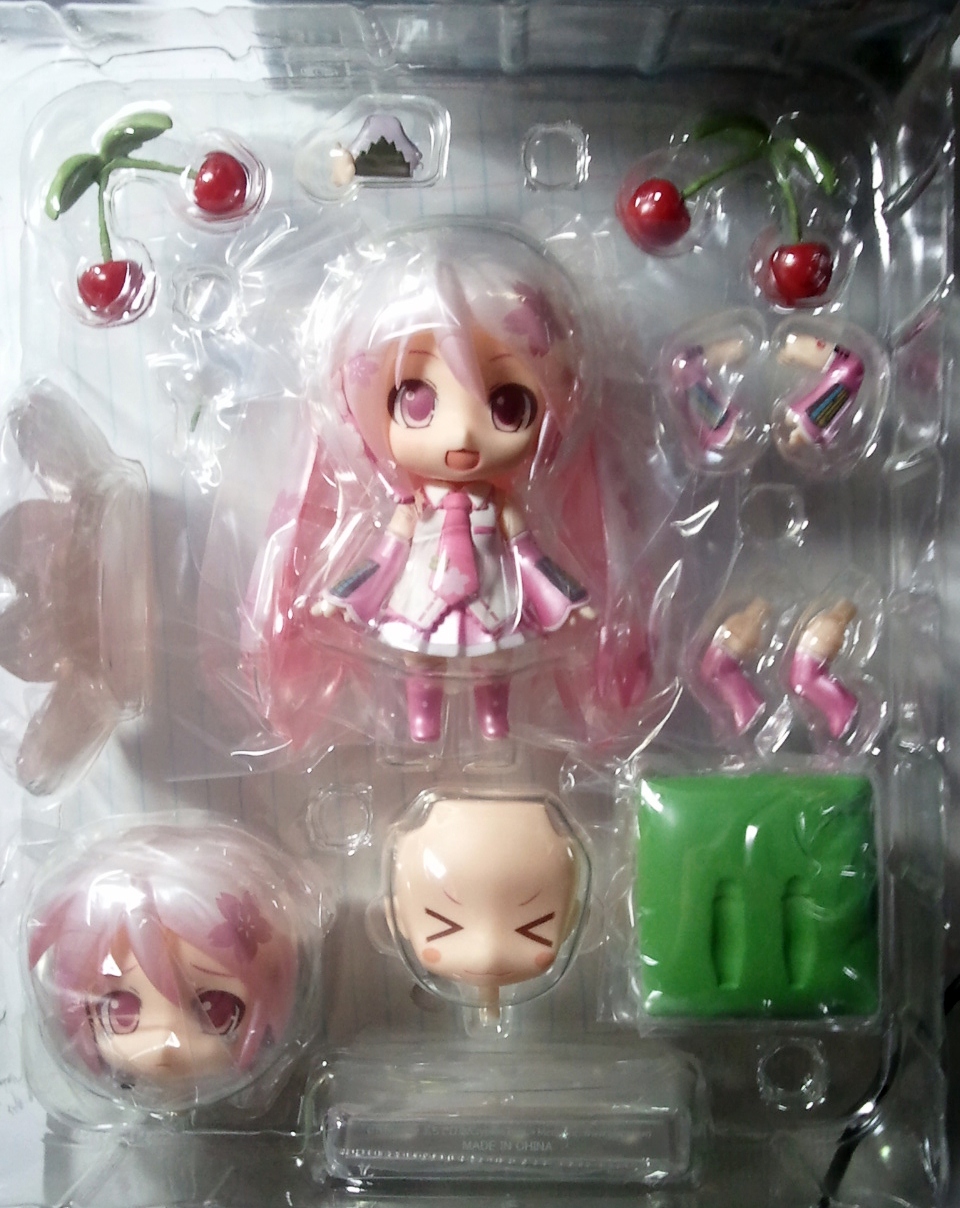 Default accessories. Regular base + flower headset. The hair ties are attached to the head so they won't move around or fall down the twintails. I love the flower designs and gradient on her hair.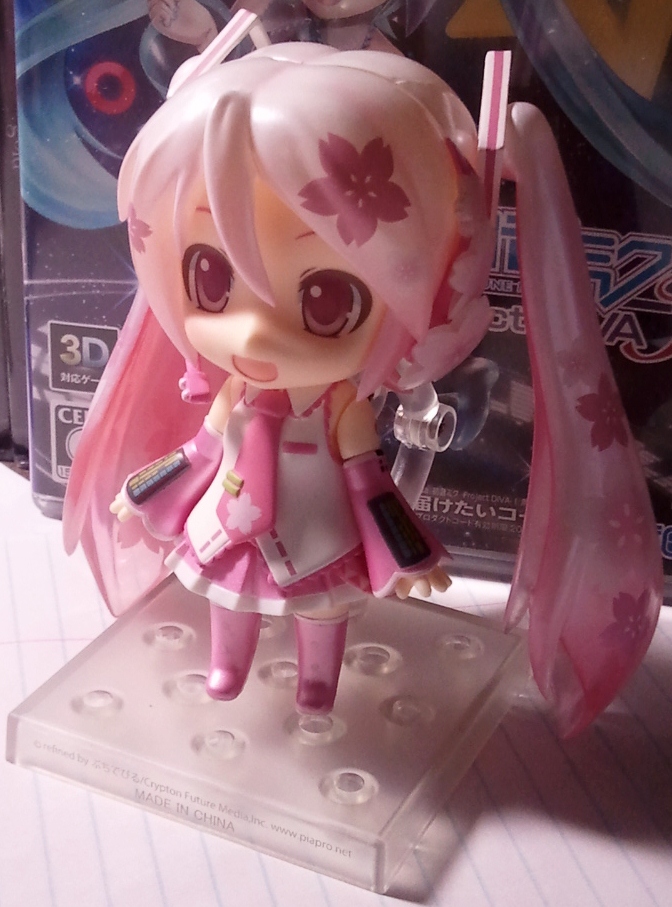 Teary face + adorable cherry hair accessories + flower base + regular headset. She has other leg pieces but I was too lazy to swap them out. I also couldn't figure out how to balance her on the flower so I cheated and put the other base under it. (๑′ᴗ'๑)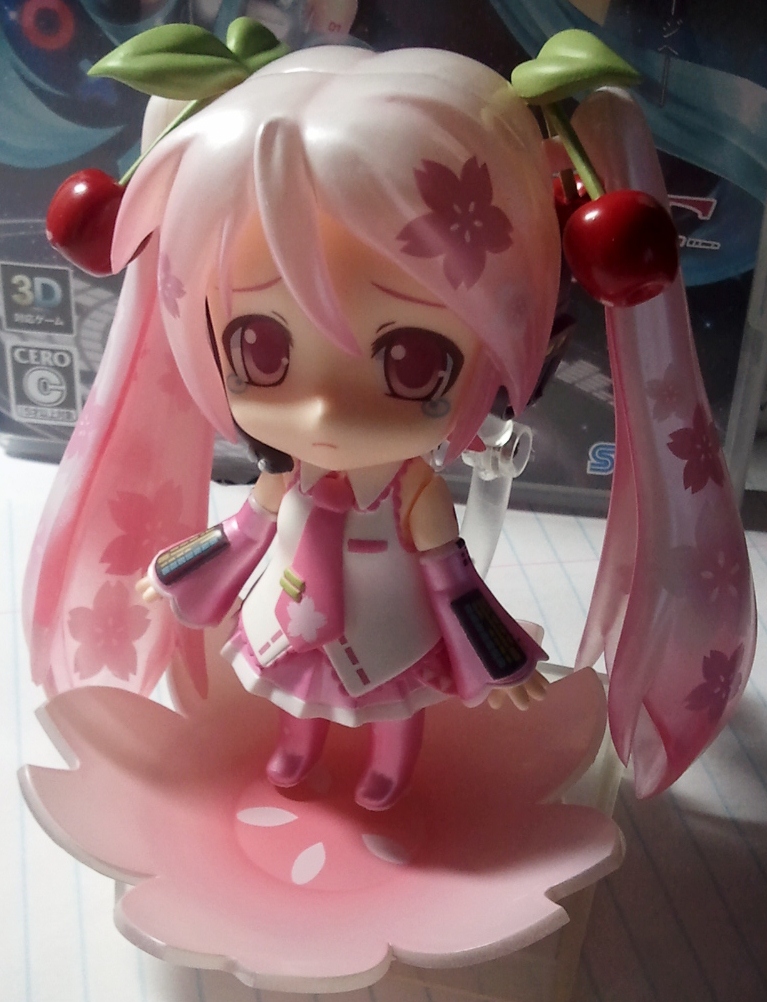 >w< face + onigiri + mat base. The mats are separate pieces stacked together so you can adjust the height if you want. Not that I can think of any reason to. Again I had a hard time balancing her so I cheated and used the other base...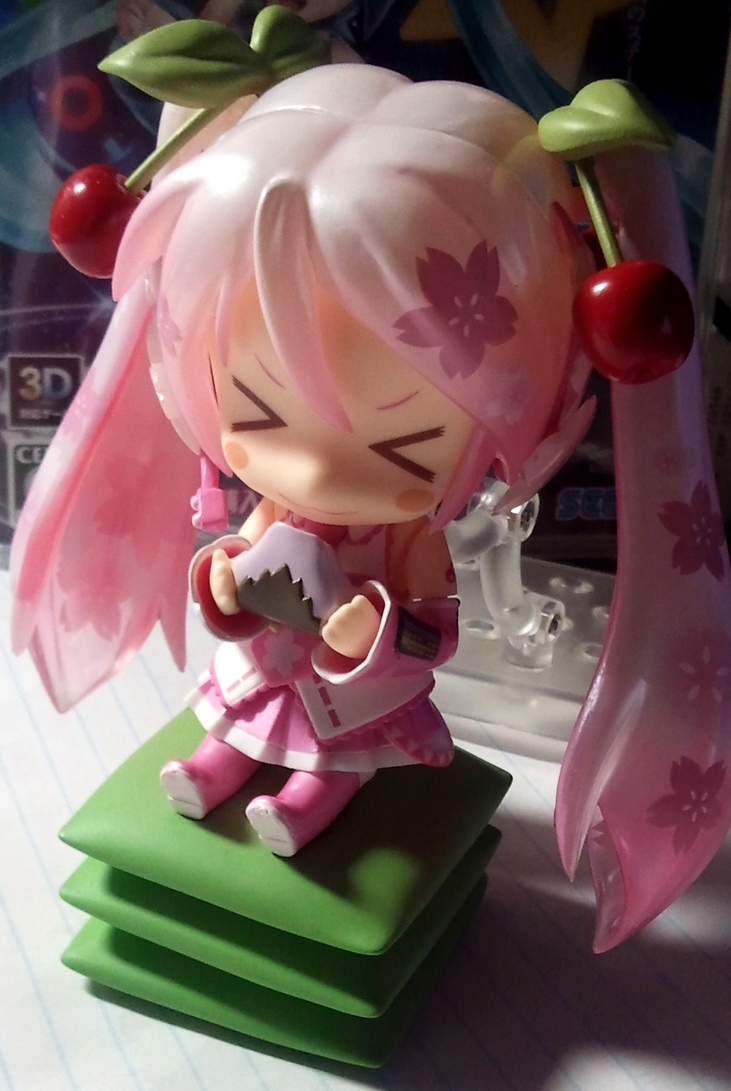 She has cherries on her butt!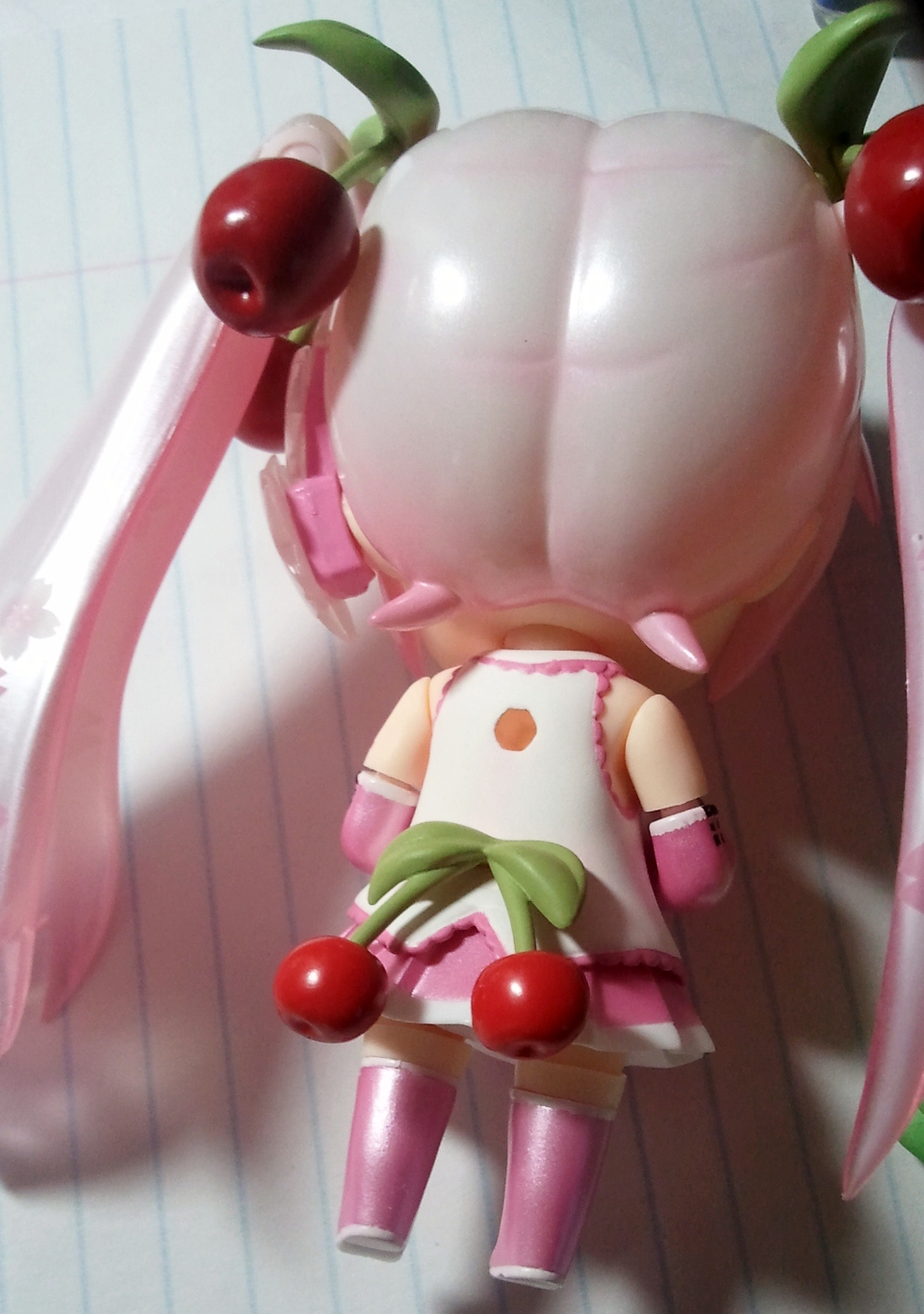 Sakura pantsu!